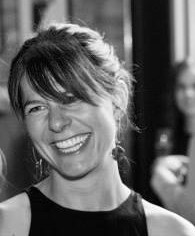 Taber is an attorney and facilitator with a focus on building partnerships, collaboration on transportation issues, regulatory design, and legal and policy analysis.   She has worked with a range of public and private agencies and organizations to solve problems, reach decisions and resolve conflicts.  Taber's work includes convening stakeholder groups, consensus-building and working with agencies and non-profit boards to improve decision-making processes, increase understanding and rebuild trust. Taber is adept at working across and between sectors with social entrepreneurs, activists, government, non-profits, and business leaders.
Taber earned a law degree from the Colorado Law School in Boulder and practiced public health and natural resource law for the State of Colorado. She also founded Mountain Flower Goat Dairy, a non-profit urban agriculture project with a mission to train the next generation of farmers while providing humanely produced dairy products to the community.  Additionally, Taber has previously worked with Boards of Directors and Executives, run business development teams and facilitated government affairs and policy efforts.
Taber is an integral part of the future of CDR, currently working on a variety of challenging and exciting transportation, wildlife and public involvement efforts.
In her free time, Taber can be found mucking around with goats or on a hike in the Colorado mountains and walking her dog.
If you would like to know more, find Taber's contact information here.