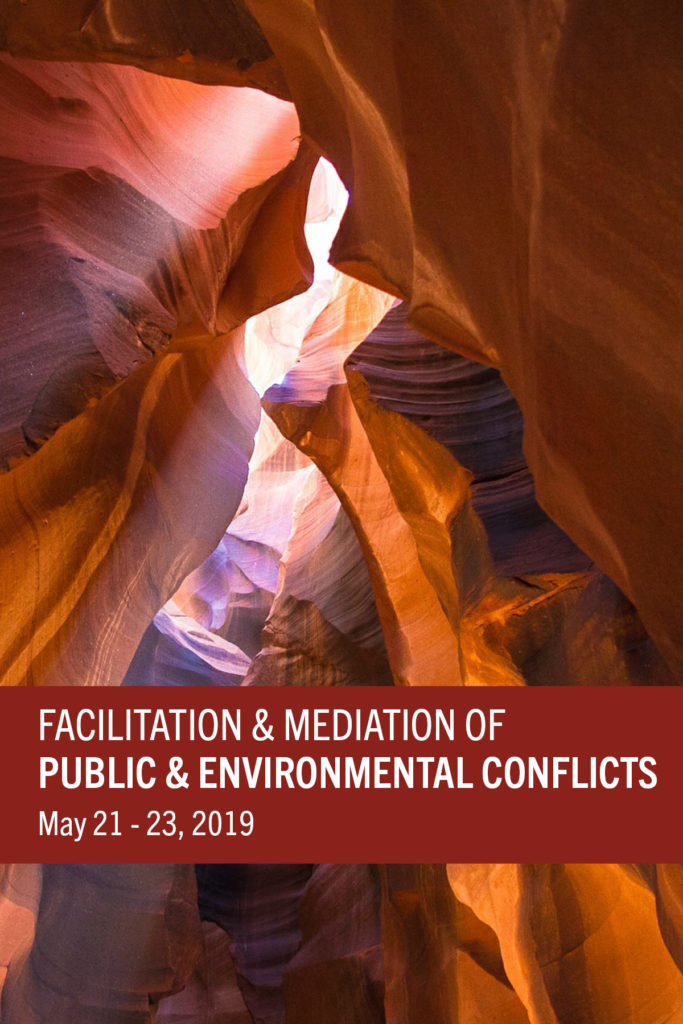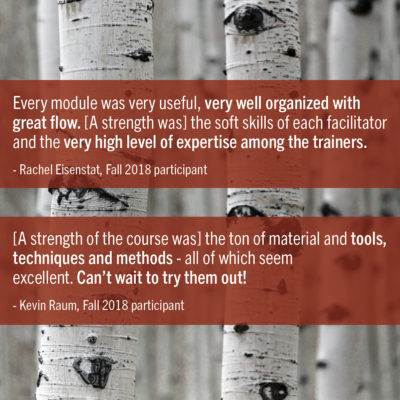 CDR is proud to announce that our popular public course, Facilitation and Mediation of Public and Environmental Conflicts, is available for registration. The course will take place from May 21st to May 23rd 2019 in Boulder, Colorado.
The three-day course teaches participants facilitation skills, methods of engagement, and conflict resolution theories. It is a deep-dive into practical strategies for reaching agreement with stakeholders and partners.
Email or call (303) 442-7367 for more details, and register online. Our Fall 2018 class sold out – so don't wait!