Strategic Communication, Agency Coordination, and Public Involvement to create local solutions for a regional corridor.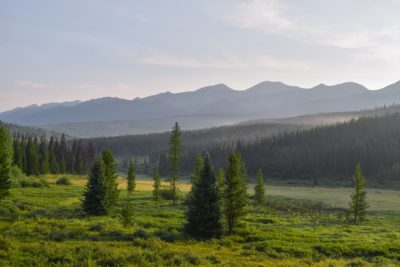 What's 42 miles? Well, it's the length of CO 52 from CO 119 in Boulder County to CO 79 in Weld County. Google says if I drive it, right now, it'll take me 52 minutes (as an aside: if, for some reason, I walk it, it'll take 13 hours and 40 minutes). That's a long corridor.
But, what's interesting about this corridor doesn't end at its length. This corridor also houses big, urban communities like Erie and small, agricultural communities like Kennesburg. The main streets of small towns such as Dacono, Frederick, and Fort Lupton host myriad family businesses, while the IBM campus sits at the western end, at CO 119 and CO 52. Boulder and Weld Counties both have their unique values and priorities – for their economies, their residents, and mobility. The corridor is a major connector bringing travelers, freight, and even data north to Fort Collins, south to Denver, and west to the City of Boulder.
This is all to say — this is a long, important corridor with lots of divergences in its stakeholders, interests, challenges, and goals. As part of the recently launched CO 52 PEL / ACP (Planning and Environmental Linkages Study / Access Control Plan) CDR is charged with finding ways to allow for local uses and identity of the corridor and to develop a cohesive corridor vision and plan. Adding to the challenge of the corridor's unique complexity, we're now finding ways to maintain our original schedule and stakeholder engagement effectiveness through Covid. To do all of this, we've developed a plan that includes strategic communication, agency coordination, and public involvement that's tailored to each stakeholder's preferred method to engage. We're using formal stakeholder groups. We're using interactive mapping for members of the public to learn about the study and provide content at their convenience. We're translating materials into Spanish. We're working closely with local jurisdictions to plug into their virtual and traditional (aka – analogue) communication platforms. Our commitment on this study is to first ensure that we effectively engage the broad spectrum of stakeholders and, second, that their interests are linked to decisions so that the final plan manages to be both local and regional.
To learn more about strategic communication and public involvement using interactive mapping, contact Jeffrey Range at jrange@mediate.org.