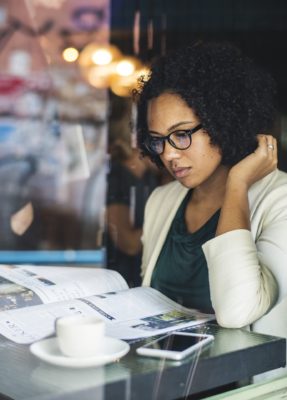 Master planning provides a unique opportunity for individuals to think creatively and intentionally about the future of the organization they serve. Additional benefits to master planning include employee buy-in of an organization's direction, efficient use of resources towards one goal, and  prioritization of tasks. Groups embark in master planning for various reasons, and in each case, the structure and tools are unique to the organization's goals of the master planning effort.
In 2018, CDR worked with a number of clients on various master planning efforts, and this trend continues into 2019. CDR has facilitated conversations with staff, leadership, supervisors, board members, and elected officials of organizations and local governments throughout Colorado to examine their short and long term goals. As a result, clients successfully identified goals and next steps leading to a successful future.
Thornton Strategic Planning Conference
Several years ago Governing Magazine had an article titled, "The Mayor-Manager Conundrum." A Google search of "high performing teams" returns 251,000,000 results. These two issues, what we might say external and internal, relate to city councils. Internally, city councils are really just like other teams. Organizational Development practice and management consultants will note that all teams can strengthen performance, no matter their current effectiveness. Externally, councils are unique, not only because of their mandate and how their team was formed, but also because of the issue considered in the Governing article. The article tells the tale of El Paso, TX's experience with introducing a city manager and the dynamic created between changing administrations and constancy of a city manager. While the city manager gives stability through electoral cycles, the very dynamic of these two inter-dependent roles requires, to perform well, alignment between the political and administrative responsibilities.
This brings us to the Thornton City Council Strategic Planning Conference (SPC). Every year the Thornton City Council and the Thornton City Manager's office participate in an SPC to review the council's previous year's policy and project priorities and goals, to understand current and pending capital development projects and city programs, and to align council's goals and priorities with the city staff's plans. CDR's Jeffrey Range and Emily Zmak facilitated the 2019 SPC, which included strategy design, councilmember/mayor interviews, and facilitation of the two-day conference, and identifying lessons learned for future work. In some ways, the entire purpose of the SPC — to each year bring together the City Manager's Office and the City Council to consider accomplishments, policies, and priorities — seeks to address the Mayor-Manager Conundrum. The councilmembers focus, as is their charge, on the needs of their constituents and provides clarity and guidance on their priorities. The city's staff takes the clarity and guidance and translates it into actionable policy and programming for both the near and long term.
The other part — how city councils, like any other team, can be high performing — is something altogether different. But, the Thornton City Council took on this challenge. Councilmembers examined how they work with one another. They considered how they work collectively and how they're most effective individually. They made a plan that reinforces and builds on what's working for them and are testing approaches that address areas where they thought they could improve. And this is an ongoing process, just as it is with all teams.
No doubt a two-day strategic planning conference takes significant planning and time from both city staff and councilmembers. But, the external and internal challenges of this – at times unique and at times very ordinary – type of team (city council) can be addressed, resulting in a high performing team.
CO Springs Parks, Recreation, and Cultural Services
CDR worked with the Parks, Recreation, and Cultural Services (PRCS) Department of Colorado Springs in 2016 to identify the group's mission, vision, and values. As a result of that conversation, PRCS established a unique values coin system in which employees who express one of the core values, Excellence, Passion, Professionalism, Innovation, and Collaboration, are awarded an "EPPIC" coin. Staff are able to trade the coins in for EPPIC prizes. This system has become an integral part of the department, providing fun interaction between on-the-ground field staff, managers, and department leadership.
In 2018, CDR's Jonathan Bartsch and Melissa Rary were awarded their own EPPIC prizes after facilitating four strategic planning meetings. CDR met with PRCS leadership, supervisors, staff, and board members over the course of eight months to evaluate the mission, vision, values, goals and objectives established in 2016. Participants provided thoughts on the success of the strategic plan, and identified successes and priorities for the PRCS moving forward. There was an overwhelming support for the EPPIC system, and all levels of staff had consistent feedback of other strategic plan elements.
Historic Georgetown
As facilitators, CDR's Taber Ward and Emily Zmak understand the importance that location plays in a successful facilitation. The location sets the tone, the literal atmosphere, and provides space for effective engagement. And so, for our client Historic Georgetown, Inc., there was no better location to facilitate their Board Retreat and Strategic Planning Session than a historic schoolhouse–complete with chalkboard walls, squeaky floorboards, and windows overlooking Georgetown, Colorado.
Nestled in a quiet Front Range valley, Georgetown is a small mountain community with deep historic roots. The town's character is tied to its silver mine legacy, Victorian-era architecture, mountain scenery, and, subsequently, the tourism that supports the town today. Tourists flock to Georgetown, often drawn in from the I-70 thoroughfare, and take in the town's train rides, shopping, historic landmarks, and annual Christmas Market.    
Historic Georgetown, Inc. (HGI), is the premier institution behind preserving and promoting awareness of Georgetown's historic character. HGI oversees multiple landmark sites in Georgetown, organized public engagement opportunities, supports historic homeowners, and hosts the annual Christmas Market. When an HGI board member asked CDR to facilitate the HGI Board's strategic planning retreat, it was an opportunity that Taber Ward described as "an honor and chance to contribute to Colorado's mountaintown legacy and unique, historic import."   
Facilitating the Board meetings for Historic Georgetown was an exciting opportunity for CDR's Taber and Emily. Taber has worked throughout the Front Range I-70 Corridor on public involvement projects, and brought a strong understanding of the various challenges faced by Colorado's mountain communities. Working with HGI was an opportunity for Taber to focus on just one of these challenges: maintaining and preserving historic character. "For me," Taber said, "it was great to support a town that has been so involved in the I-70 mountain corridor project and invested in protecting the character of Georgetown.  Emily had been with CDR for just three weeks and HGI was her first client project. It was an opportunity for her to support a project start-to-finish, from strategic planning retreat design and one-on-one interviews to facilitation and follow-up. She said, "This project was such an amazing way to on-board with CDR. I was learning something new every minute."
The Board Strategic Planning retreat resulted in agreement around HGI's five-year vision, direction, purpose, clarity of roles and responsibilities, and action plan — which is no easy feat for a half-day retreat. The agenda for the day was action-oriented. Through a visioning process, facilitated dialogue, group work, and consensus-building, the Board determined concrete steps for implementing change and enhancing their strengths.