by Julia Oleksiak, CDR Program Associate
On October 16 & 17, the Colorado Wildlife & Transportation Alliance, in partnership with Colorado Parks and Wildlife and the Colorado Department of Transportation, held the second Colorado Wildlife & Transportation Summit in Castle Rock, CO. Objectives of the 2023 Summit included highlighting successes of the Alliance since its creation in 2018, capitalizing on the momentum of recent policies, and identifying needs, gaps, and opportunities for long-term and proactive approaches to wildlife-vehicle collision mitigation in Colorado. CDR's Melissa Bade, Daniel Estes, and Julia Oleksiak led planning efforts and helped to implement the Alliance's vision for a successful Summit.

The Summit brought together partners from several federal, state, and local agencies, tribes, and organizations—including Summit sponsors GOCO and Muley Fanatic Foundation. Over two days, the Summit provided attendees with educational presentations, facilitated discussions, a field trip to two wildlife underpasses in the I-25 corridor between Colorado Springs and Castle Rock, and opportunities to build meaningful partnerships.
This event included:
110 attendees
20 presenters
45 different organizations/agencies represented
(including 4 other states, the Southern Ute Indian Tribe, FHWA, BLM, NPS, USFS, USFWS, and a number of counties)
2 field trip locations along the I-25 Gap Project
As presenter Dan Gibbs, Executive Director of the Colorado Department of Natural Resources, summarized, "It was exciting to see the diverse partners come together and hear about their interest, passions, and commitment to help the state of Colorado address the drastically high rates of wildlife-vehicle collisions."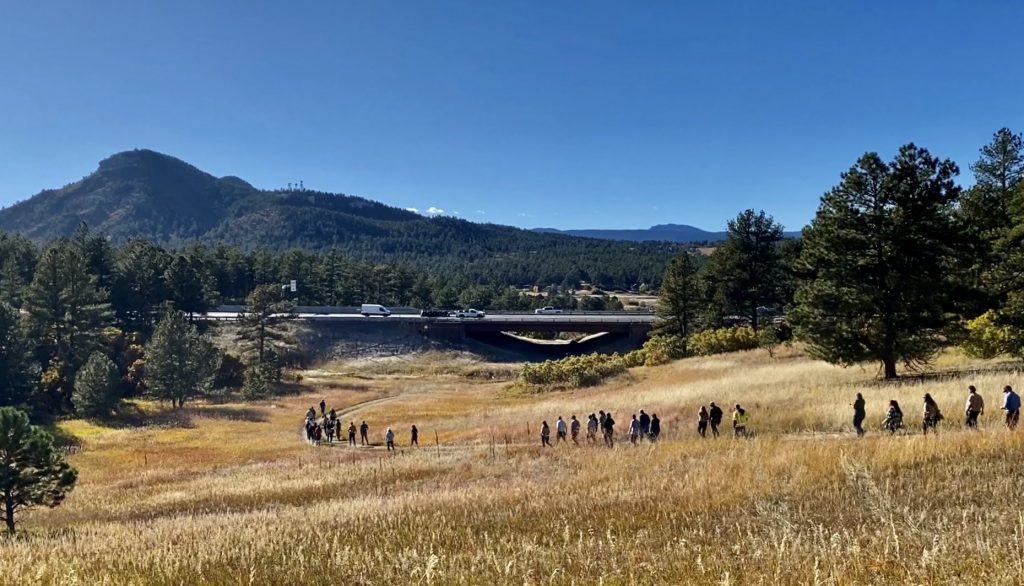 Leading up to the event, CDR facilitated Summit Planning Committee meetings, coordinated with Alliance co-chairs, and supported event logistics. CDR has been involved in the collaboration and coalition-building between wildlife and transportation officials in Colorado since the first Summit in 2017, which resulted in the formation of the Colorado Wildlife & Transportation Alliance. CDR is proud to continue to support these efforts leading to the safe passage of people and wildlife in Colorado and beyond.