As anyone reading this is well aware, the COVID pandemic catalyzed a seismic shift across the professional landscape. Organizations were forced to upend their normal operations and move to entirely online work environments. At CDR, this meant virtual meetings, virtual happy hours, virtual coffees, and virtual public events.
While this shift proved challenging, at least the overarching policy was clear: all convening was to be done online, and if that wasn't possible then the whole approach necessitated rethinking. Now, as another shift begins to take place––not necessarily back to pre-pandemic routines, but toward a "new normal"––things have gotten a little more complicated. Some organizations have begun implementing plans to return to their offices in full, while others are staying remote. Some are giving employees the option of working from home; others are instituting specific schedules for remote and in-office work. CDR even recently facilitated a series of Listening Sessions for the Bureau of Ocean Energy Management (BOEM) on this very topic: to understand employee preferences about returning to work in-person or moving to a more virtual workplace.
But regardless of an organization's individual policy decisions on this topic, change across the working world is afoot. These changes produce a slew of important questions for facilitators, but one has risen to the top for us at CDR: how can groups collaborate effectively in real time when some members are in-person and others are virtual?
Enter the hybrid meeting.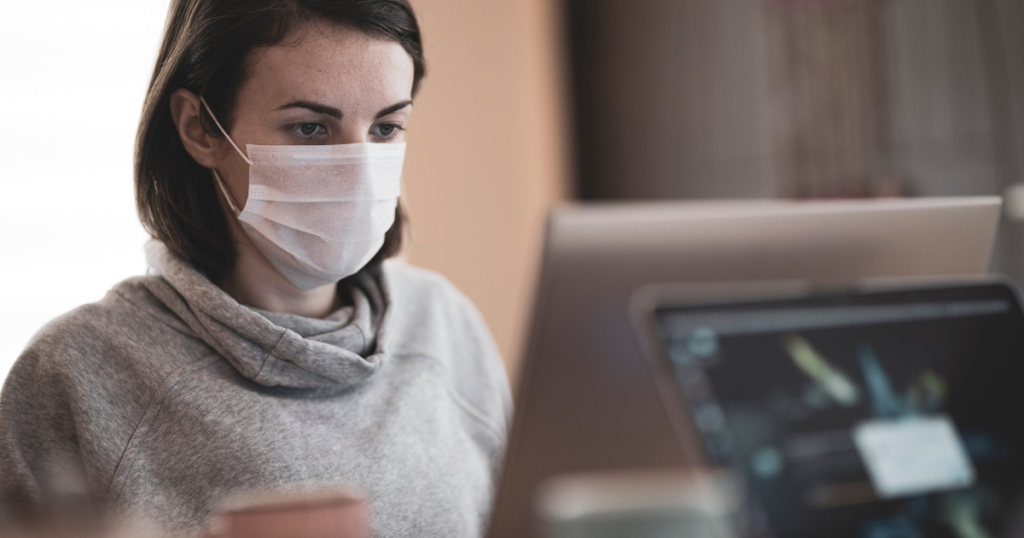 Because so much of CDR's work consists of convening stakeholders, we've been working to develop our own list of best practices for hosting hybrid meetings since long before the pandemic. As a reminder, hybrid meetings are those in which some participants are in the same physical space, like an office or a conference room, and others are joining online or on the phone.
Here is a brief list of tips and tricks to ensure your hybrid meeting is productive, engaging, and equitable:
Teamwork Makes the Dream Work – Hybrid meetings require extensive preliminary coordination and in-meeting support. We've learned the best way to ensure the success of a hybrid meeting is by providing adequate staff to fulfill the various roles these events require. Roles often include: 

Meeting facilitation – We've found it's typically more effective to facilitate hybrid meetings from an in-person vantage point, especially for larger groups. However, if the meeting is primarily virtual with a few participants together in the same room (e.g., from a single organization) virtual facilitation is doable. 
Technical support –  Significant technical support may be needed for hybrid meetings. Technical components include: hosting the virtual side of the meeting, ensuring participants have correct links and call-in information, running the slide deck or visual presentation, ensuring all parties can comfortably hear and see each other, monitoring the virtual chat log, and troubleshooting when issues arise––this is a full time job for at least one team member. 
Documentation – Compared to fully in-person or fully virtual meetings, in hybrid meetings it becomes even more critical to track and document the discussion, action items, and next steps. No matter how much we prepare, technology can still be faulty, so making sure that someone is taking accurate notes throughout the meeting is vital for preserving key points and ensuring nothing gets lost across the airwaves. 


Promoting Equity Across the Digital Divide – A principal concern in the realm of public engagement is ensuring that opportunities for input are equitably shared across geographies, demographics, and, in this case, technologies. It's easy for people who are engaging virtually to feel left out of the discussion, especially if most participants are together in-person. A few options for remedying this potential disparity include: 

Allocate specific time in the agenda for virtual participants to provide input.
Call on participants, both virtual and in-person, who have not provided input in case they are looking for the right moment to jump in. 
Allow for various types of input to inform decisions. This could include verbal input, but it also might include written input in shared documents, messages in the virtual chat, or notes on physical handouts. 
Distribute agendas ahead of time in which you describe in detail the logistics and flow of the hybrid meeting approach; then ask for feedback to ensure all participants are on board with the approach.
 

Consider the "Why" Behind the Hybrid Meeting – There are plenty of reasons to hold a hybrid meeting. Perhaps there are documents that are difficult to accurately portray virtually, but some stakeholders are far away and can't travel; Perhaps COVID restrictions are preventing certain participants from joining in-person, but a significant contingent strongly prefer an in-person setting. The list of potential reasons for holding a hybrid meeting is extensive––however, we recommend thinking long and hard about these reasons and talking them through with key decision-makers prior to scheduling. Often it's the case that when the reasons for a hybrid approach are laid bare, there turns out to be other, less complicated approaches to meeting the interests of those involved. If it turns out that indeed a hybrid meeting is indeed the best course of action, we hope the tips and tricks listed here will serve you well.
Written by Daniel Estes, October 2021