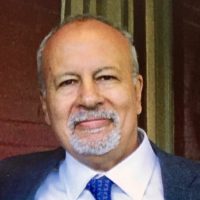 German E. Velasco
City planning, public policy, conflict-resolution facilitation.

Origin / Home: Boulder, Colorado, and born in La Paz, Bolivia

Favorite Book or TV Show: The Day the Universe Changed, James Burke / BBC

Since COVID-19 started, what's one adaptation or "lifehack" that you've implemented that you're proud of?
Eating healthier by cooking at home most of the time
What's something you've done that no one else at CDR has done?
Being governor of a state in Bolivia (The state of La Paz, includes capital + 110 municipalities)
How will CDR be different at the end of your term?
Perhaps a view with the eyes of someone who had the privilege to live and work in radically different economies and cultures;  what I have seen people do to solve big problems with less resources. How others view the world.

Jayla Ryan Poppleton
Nonprofit Executive Director at Water Education Colorado.

Origin/ Home: Chicagoland, Illinois 

Favorite Book or TV Show: The Overstory by Richard Powers is my current
favorite book. Favorite tv show currently is Schitt's
Creek, although the Office is an all-time favorite.

Since COVID-19 started, what's one adaptation or "lifehack" that you've implemented that you're proud of?
Wednesday night dinner and game nights with the family where we all unplug from all forms of digital media
What's something you've done that no one else at CDR has done?
Lived in Amsterdam, Netherlands for three years when I was first married
How will CDR be different at the end of your term?
I would hope to bring a very positive, authentic and relational approach to helping the organization deliver the very best services to its clients/customers and to taking great care of its staff.